GBM Blog
Climate Change; Cause of Social Conflict? A Green Belt Movement Grassroots Based Approach and Experience
March 27, 2017 - 09:30AM
Climate change is without doubt one of the greatest global challenges of our time; it leads to drought and desertification, which in turn lead to resource scarcity and eventually social conflict. . In Kenya, it has become cyclical and predictable. The effects of climate change become more pronounced each day and it is evident that they are at fever pitch. Climate change increases vulnerability and drought is a clear symptom of chronic vulnerability. Drought conditions in all arid and semi-arid lands (ASAL) counties are currently deteriorating. The super El Nino of 2015-2016 brought droughts and floods around the world, yet it is its sister La Nina that is now fueling drought and hunger in East Africa.
Following two consecutive poor rainy seasons, the number of people that are acutely food insecure in Kenya is expected to rise to well over 2 million for February-August 2017 - up from 1.25 million for September 2016-January 2017. The National Disaster Management Authority has warned that Kenya could face a drought similar or worse in intensity than that experienced in 2011 before the 2017 long rains start (March-May). 12 counties (up from 8 in December 2016) are now in the 'alarm' drought phase (one step from the 'emergency' phase). The remaining 11 counties of the arid and semi-arid lands are in the "alert" phase.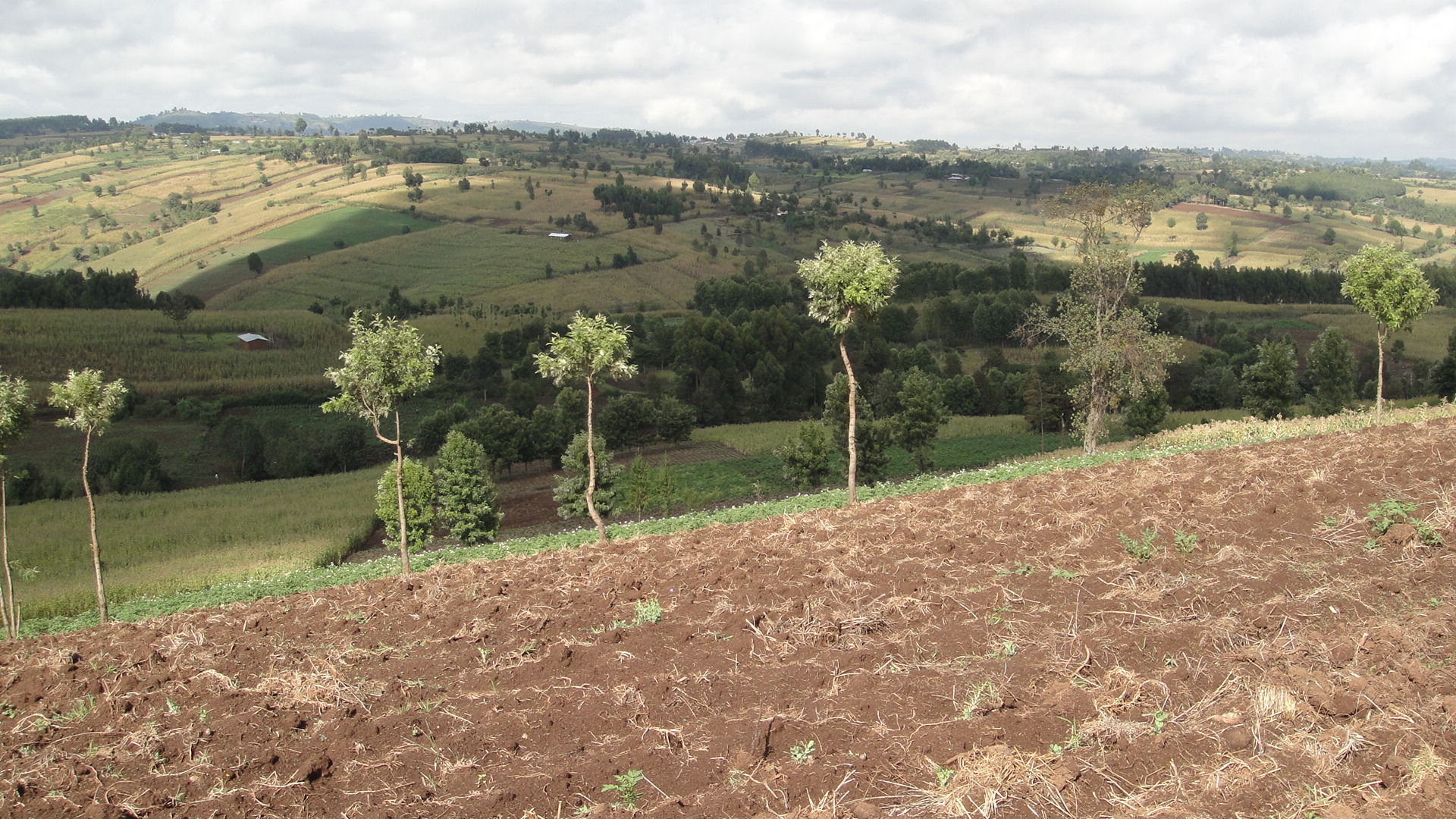 Illegal encroachment, grazing and drought have ravaged the Country's forests, threatening water supply as the main water towers face eminent danger from not only illegal logging, but also invasion by livestock herds. Sections of the Mau Forest Complex are in a destitute state as tens of acres are being destroyed thanks to human greed and uncontrollable livestock grazing.
The law does regulate the number of livestock that may be grazed within a gazetted forest depending on its carrying capacity and also requires that livestock owners pay a fee to the Kenya Forestry Service (KFS) but this is not the situation on the ground. Herders drive their livestock in and out of the forest at will, without paying any fee.
In Laikipia, the same issue plays out on a different script. Nestled against the backdrop of Mt. Kenya, this region boasts an impressive array of wildlife and magnificent scenery, placing it on the country's tourism circuit.
Resulting from the current drought situation, pastoralists are illegally driving thousands of cattle to private and community
lands in search of water and grazing lands, often bringing them into conflict with landowners. Illegal grazing here has led to land invasions resulting to loss of life and severe injuries, destruction of property, killing of wildlife, displacement of people and wildlife and to crown it, a blow to the tourism industry as many countries issue travel warnings.
In response to the challenges and opportunities posed by climate change, Kenya has developed a National Climate Change Response Strategy whose objective, among others, is to provide a concerted action plan coupled with resource mobilization plan to combat climate change. The Strategy also aims at reducing the import of fossil fuels and investing in bioethanol processing.
As well as reducing our reliance on fossil fuels we need to reduce competition over resources and address the growing socio-economic divisions which are set to fuel environmental conflicts. Environmental damage associated with social conflict, including disruption of agriculture and infrastructure, is a cost of war that may hinder a nation's ability to recover after hostilities have ceased.
At the Green Belt Movement (GBM), we believe that dealing with the root causes of climate change and social conflict will ultimately be more successful than responding to symptoms.
GBM's approach is a holistic watershed-based, community resilience approach that acknowledges the role of the environment in mitigation and adaptation of climate change. These are achieved through the following strategic actions: greater accessibility to and adoption of clean energy technologies, improved community farming, improved community livelihoods through social enterprises such as bamboo initiatives and lastly, integrating women for gender equality to achieve climate justice. GBM also supports the effective planning and implementation of climate policies at county level. We promote collaborative partnerships on climate change issues through regional/multi-sectoral engagements on forest ecosystems, energy efficiency, disaster loss and recovery and media campaigns.
With 40 years' experience in engaging communities at the grassroots to address issues of environmental degradation, community empowerment and advocacy, GBM is uniquely positioned to offer an integrated response to climate change through mitigation, adaptation and promotion of sustainable development.
Large scale and ongoing mitigation efforts are urgently required to reduce the risk of run-away climate change and that is exactly what GBM is doing especially in protecting standing forests and intensifying re-afforestation. This is especially in the degraded areas of the five forested water towers of Kenya where over 90% of all water in the country originates and about 70% of the populations derive their livelihoods. GBM uses its award-wining watershed based approach to reach out to communities, leaders and international community so that we all join hands in addressing this global challenge.
The environmental consequences of climate change are now firmly on the political and public agenda. Tackling this bull by the horns will prevent the next few decades from being dominated by spiraling climate change and conflict. Time is not on our side but a better world is within our reach.